TUP/Technology User Profile 2022 is being released – its 40th continuous wave! This wave spans the US, UK, Germany, China, and Japan. For TUP clients with current subscriptions, full results are being released through multiple analysis tools. Customized support is also available through direct inquiry. So, please keep those requests coming.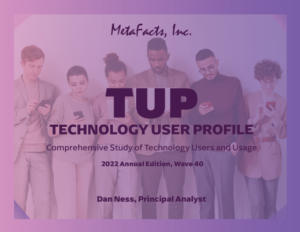 Introducing the TUP Lenses
To help TUP be even more useful, we redesigned many of the TUP deliverables beginning with TUP/Technology User Profile 2020. We introduced TUP Lenses. These rich sets of deliverables focus on the major current topics our clients request. Each TUP Lens includes relevant findings from TUP datasets spanning analysis to supporting cross-tabulations. Furthermore, within each TUP Lens, continuously subscribing clients receive matching results from prior waves, revealing changes in the marketplace.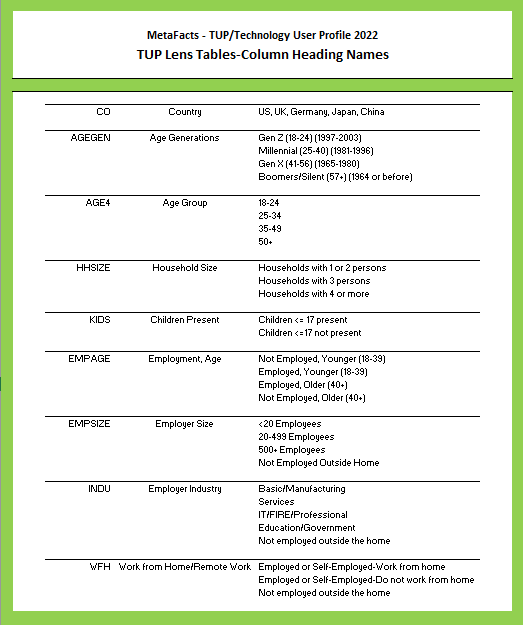 Lenses to view TUP results