What's next!
This is what we are working on now for you. Stay tuned for upcoming releases!
TUP 2023 wave results
The newest TUP/Technology User Profile wave is poised for release! We will begin releasing results before the end of September. This will be the 41st continuous wave!
As of September 20, 2023, we are on track to release results before the end of September.
Analysis in progress – to be released over the next few months
Highlights from TUP 2023 results
Technology replacement rates and the economy
Longer-term product trends
Longer-term user trends
Longer-term device trends
Longer-term device activity trends
Product and brand specifics
Long-term trends and profiles for:
Smartphones
Computers vis-à-vis smartphones
Home-owned devices
Pre-pandemic to present trends and profiles for:
Home entertainment activities
Shopping activities
Communication activities
Major activities for each device type (computers, smartphones, tablets)
Major activities for a market sub-group
Brief summary of findings from TUP 2022 and earlier
Topline brief
Many of the market shifts we are seeing in the TUP results are driving more by socioeconomics than by technology itself. The division between the digital have-nots and haves had been diffusing over the last decade with the widening adoption of technology products and services across nearly every market sector. While most of the initial divide of technology adoption in the 1980's through the 2000's was driven by literacy, the last decade has been increasing been impacted by buyer's ability to pay for technology. Even before the pandemic, economic pressures were driving many lower socioeconomic groups to use less expensive and fewer devices. Meanwhile, upper socioeconomic groups continued to broaden their collection of actively-used devices.
PCs and printers are suffering from a long-term collapse as most segments of users lose interest, focus their usage, and minimize their device collection. User demand has continued its decline. The pandemic acted as a temporary boost to many sectors, primarily as the subset of adults who could work from home scrambled to adapt or bolster their home technology to get work done. Realities and perceptions of the economy's shift have compelled users and organizations to delay purchases of many technology products. Much of the PC and printer market appears to be returning toward the longer-term trend of reduced usage and deferred replacement.
While smartphones have continued to grow in favor as most users' preferred device, they haven't been a complete replacement for computers. Users have adapted by spending less time and doing less overall with their devices. Tablets, while well-known, have not found a solid home even as most users' third device, much less as a computer replacement.
There are some segments that are defying the overall trends. In particular, upper socioeconomic groups have continued to expand their use of newer technology, from smart homes to updated home entertainment, and larger collections of home computers.
TUP addresses fundamental questions from pre-pandemic (TUP 2019 and earlier) through the current time (TUP 2022)
Working from home
How many online adults work from home now? What are employees' expectations about working from home in one year? How many adults use home PCs for work? Which technology do people working from home use? What online activities stand out for those working from home? How do those new to working from home differ from seasoned remote employees?
Shifts in how connected devices are being used
How have users shifted their choice of devices? How prevalent are smartphones as the primary type of device for major types of activities? Where do computers stand now?
Device use
How prevalent are computers as the primary type of device for major types of activities? How prevalent are tablets as the primary type of device for major types of activities? How has the mix of devices shifted by type of activity?
Trends in communication activities
What are the major communication activities using any of the user's connected devices? Which activities (e.g. work video meetings a'la Zoom) have dropped to before-pandemic levels? Which type of device is used for the most communication activities?
Technology ecosystems
How has the market penetration for Apple/non-Apple computers, smartphones, and tablets shifted? What are the purchase intentions for Apple iPhones versus other smartphones? What are the purchase intentions for Apple Watch and non-Apple smart watches?
Technology brands
How have brand footprints shifted? What is the profile of HP's PC customers? What is the profile of Dell's customers? What is the profile of Samsung's customers? What is the size and profile of Apple's customers – for their iPhones, Macs, iPads, and other offerings?
Shifts within key market segments
How has tech use changed for key segments? How has tech use changed for employees? How has tech use changed for college students? How has tech use changed for parents? How has tech use changed for seniors? How has tech use changed for Baby Boomers? How has tech use changed for Generation Z?
Purchase plans
Which technology are Americans planning to purchase? Which technology are remote workers planning to purchase? Which technology are new remote workers planning to purchase? How have purchases plans changed over the last year, and which groups have any purchase plans and which groups are delaying or withdrawing?
Paused or poised tech
VR Headsets are in the news with Meta tripling the price of theirs. Current market penetration for any VR Headset remains at 5% and is strongest among 25-34-year-old male Americans, having lost share among the 35-44-year-old males. These demographic groups are Facebook's weakest and not so strong for Instagram either.
Foldable smartphones – the ones with one screen that can fold in the middle – are barely registering. The strongest blip is for Huawei foldables among tech-enthusiastic upper-sociodemographic online adults in China.
For more details, see the Recent Findings page for the most-recent list of analyses: MetaFAQs, TUPdates, and Highlights.
Monthly updates to offerings and releases from MetaFacts.
August 2023
TUP 2023 is in the field! This is the identical fielding schedule as in 2022, 2021, and earlier waves. We will begin releasing results at the end of September or early October. This will be the 42nd continuous wave!
June 2023
Countries: The final slate of countries in the TUP 2023 wave will include: US, UK, Germany, Japan, and China. The target sample size will be between 13,000 and 14,000 respondents. Our target field dates are from August 11th through August 31st, 2023.
December 2022
We are preparing a series of socioeconomic analyses to detail how major products have been accepted (or not) in the marketplace. These include trends from pre-pandemic times to the present, from TUP 2018 through 2022. Many home-oriented products also include purchase plans.
The socioeconomic groups focus in on Americans who have been traditionally disadvantaged or advantaged, such as those with lower or upper income, higher or lesser educational attainment, racial/ethnic groups, employment status, and other factors. Further, these detail market penetration by generation, age group, life stage, and age group within employment status.
Here are some of the products:
iPhones
Android smartphones
Home homebooks/laptops
Feature phones
Home Windows PCs
Home Apple computers
Home tablets
Home printers
Home desktop computers
Home tower desktop computers
Home computers
Home gaming desktops
Home gaming notebooks/laptops
Apple notebooks/laptops
Apple Watch
Smartwatches
Apple computers
Windows notebooks/laptops
Printers
Smartphones
November 2022
Scheduled maintenance alert! – On Monday November 14th from 11pm PST through Tuesday November 15th 4am PST, this site will be down for scheduled maintenance. We are increasing faster access speeds, advanced network switches, and increased reliability. We apologize in advance for any inconvenience. Please contact us if you expect to need to access this site during that time.
October 2022
We have fully released all of the TUP/Technology User Profile 2022 tables!
While most of our clients dive directly into the data and tables, we also offer our analysis. At present, we are analyzing the results, beginning by addressing the following questions. Many of these questions have been growing in importance for years, so we have earlier analysis and data available to provide a trend analysis and solid background on the changes in the market.
September 2022
The TUP 2022 wave results are being released! We're thrilled with the responses and are continuing to analyze the results. We have delivered the complete set of TUP 2022 tables on schedule – before the end of September 2022. These have been delivered directly to current TUP 2022 subscribers.
Your subscription to TUP/Technology User Profile has expired. You may continue to access the results your organization formerly subscribed to – TUP 2021 and several previous waves. To renew your subscription, please contact MetaFacts.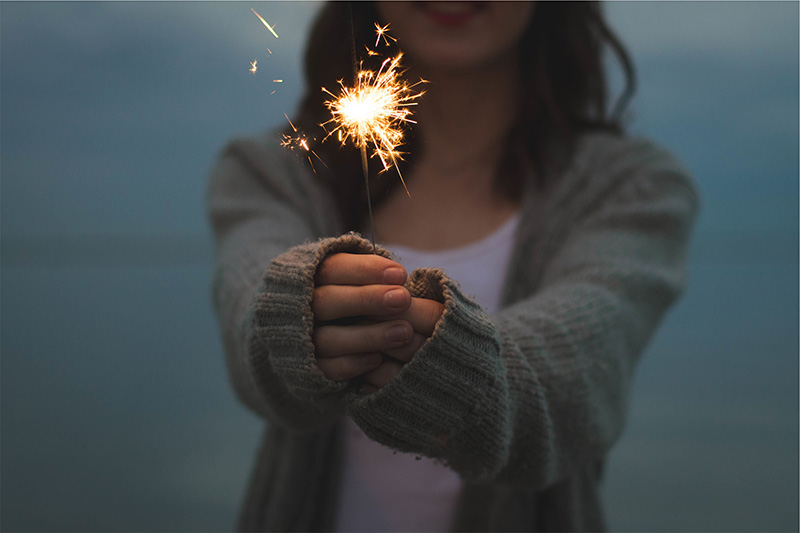 September 2020
The TUP/Technology User Profile 2020 tables have been released! With TUP 2020, these have been fully reorganized for your convenience.
We have grouped standard published tables into 15 topical TUP Lenses to help have the most relevant information within the same worksheets. Each of these have 9 banners, such as by age, household size, or employer size. Here's more details on the TUP Lenses.
Hits: 178